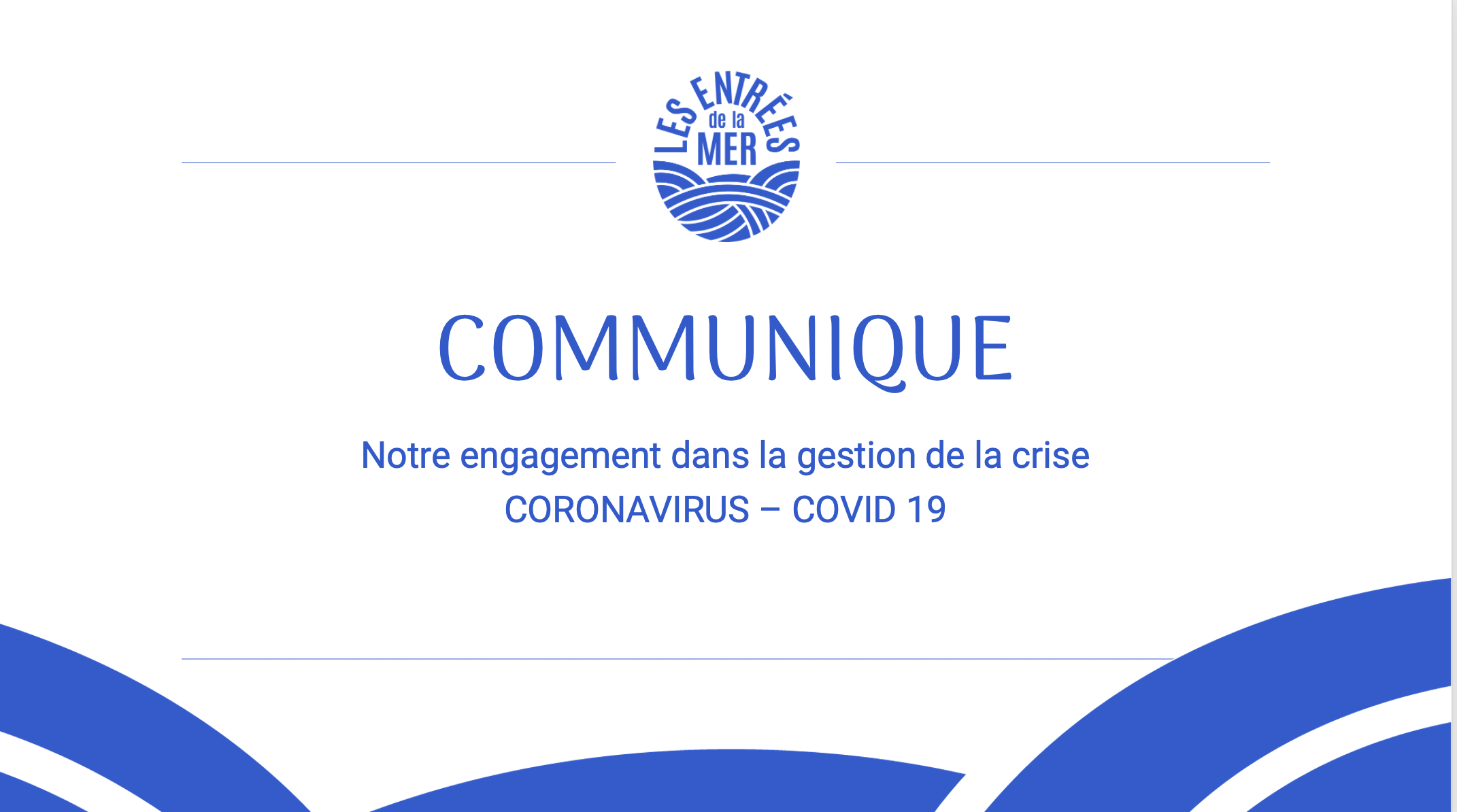 Hello everybody,
During this period of unprecedented health crisis, we are working hard to continue to fulfil our mission: "to bring you the riches of the sea at their very best, to make every one of your meals a special occasion".
With our mission comes a responsibility, too: that of contributing to the supply of food retailers. In these difficult times, the people of France are counting on us; they want to continue to find their usual products in the shops. Because now more than ever, meals should remain a special time, a time of sharing and pleasure.
So it is for them, and also for our employees, our customers, suppliers and partners that we have determined to continue producing your favourite recipes in our spacious kitchen.
It goes without saying, all precautionary measures have been put in place. In the workshop, health instructions have been issued to protect our employees and we make sure that they are observed. In our offices, we have introduced remote working for our administrative staff in order to limit contacts. We are doing everything in our power to ensure the safety of all, in compliance with government instructions.
We are determined. We are playing our part in the collective national effort needed to overcome the Covid-19 epidemic. We stand in solidarity and face the challenge together, as ever with respect and compassion and for the common good.
Julien FARRUGIA
President